Hello everyone . Today I have received my flash box from glossy box UK. by
DARPHIN
So a little bit of background of darphin , it goes back to 1958, Pierre darphin opened his beauty institute In Paris to offer there clients customised beauty program's for there needs.
Using botany and skin analysis, has remained effective and indulgent.
for the glossy box you could use between 2 boxes.
Sensitive skin - Or- hydration expert for £13 ( hydration box sold out). 4 samples in each box .
Glossy box can be found here .
https://www.glossybox.co.uk
this is a 4 step program to intensely moisturise and quench your skin.
Here's the darphin box unveiling ,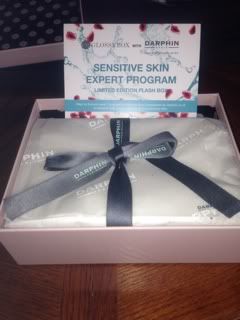 Darphin flash box
Contents .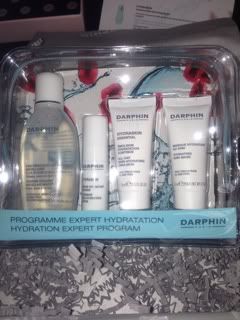 Darphin hydration expert
AZAHAR. cleansing micellar water.200 ml rrp £23. Sample size50ml
All in one no rinse , soothing cleanser for face , eyes,lips, Good for sensitive eyes and skin prone to redness and irritants.
Use am&pm using cotton pads. was very good at removing any dirt and grime bit like biotherm.
micellar cleansing water.
HYDRA SKIN .intensive skin-hydrating serum .30ml rrp£41 sample given 5ml
A serum concentrated with pomegranate to instantly deliver hydration .
Use 5 pumps over cleansed skin and massage up wards .
Sample was way to small to try for a few days . was good as is any serum just way too small to see if better than the normal brand i use.
Intensive hydrating serum
HYDRA SKIN. Essential. 24 hr all day emulsion.50ml.rrp£32 sample given.15ml
An emulsion good for all skin types, high performance given from salicornia herbacea, and butterfly lavender. This reignites the skin moisture.
a lovely cream and made my skin feel plumper and non greasy.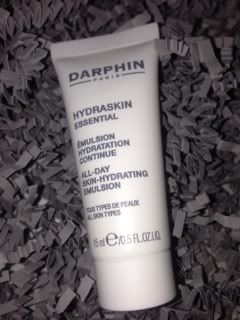 hydraskin essential emulsion.
HYDRATING.kiwi mask.75ml rrp £29.sample given.15ml
A refreshing mask of Shea butter, vitamin.e, pomegranate,kiwi and mango extracts that sink into dry parched skin.
a lovely cream mask it wasn't too thick ,but lifted the skin lovely ,the kiwi made my skin a little tingly while on .
hydrating kiwi mask.
all in all one of the better limited edition /flash boxes .the fact there was a better choice due to skin choice was a very good idea ,hence why the hydrating one sold out first.
i don't buy all of these boxes but this one really caught my eye.
so did you buy this or not still available on line if not .did you get the sensitive skin one what was that like did it compere well.
thank you for reading and please leave a comment and i always reply .